Build Your Impactful & Profitable Online Course
Now everyone with content & expertise can reach more audience via digital learning anywhere & everywhere!
The Largest Community of Course Creators in Malaysia

More than 4000 users & course creators
Create interactive online course that can give impact to your audience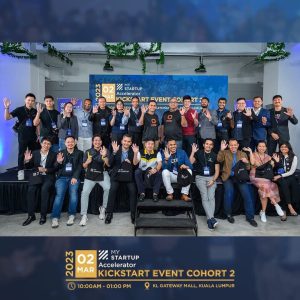 "The Funtastic modules needs to be expanded to schools to help them apply STEM in learning that follows KSSR & KSSM."
"Digylearn makes it easy for me to share a variety of knowledge that can be accessed by many students throughout Malaysia."
"Digylearn is a platform for easier, faster and more comfortable learning."
"I am very interested in the Funtastic Module because there is a lot of information, videos and animations, this is the beginning and change for fun learning and we don't want students to stress in learning"
Achieved sales of RM32,791 with Digital Products within 2 weeks and being Awarded with 'Silver Award'!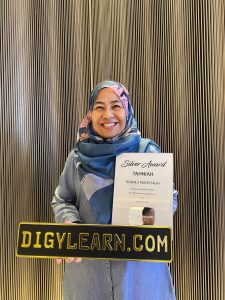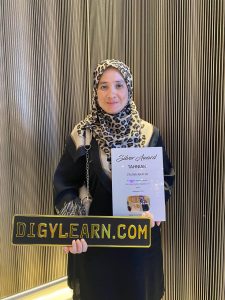 Want to build your course or event?
Show your products & services now!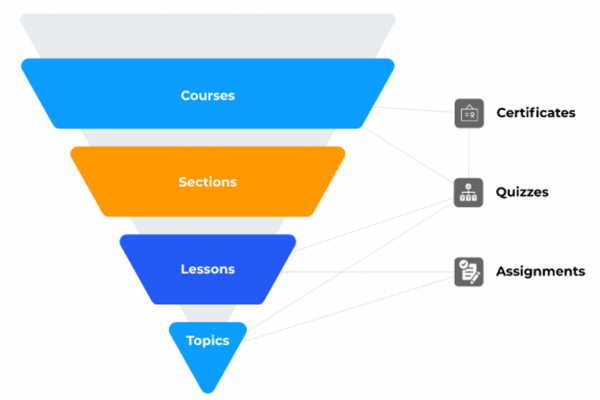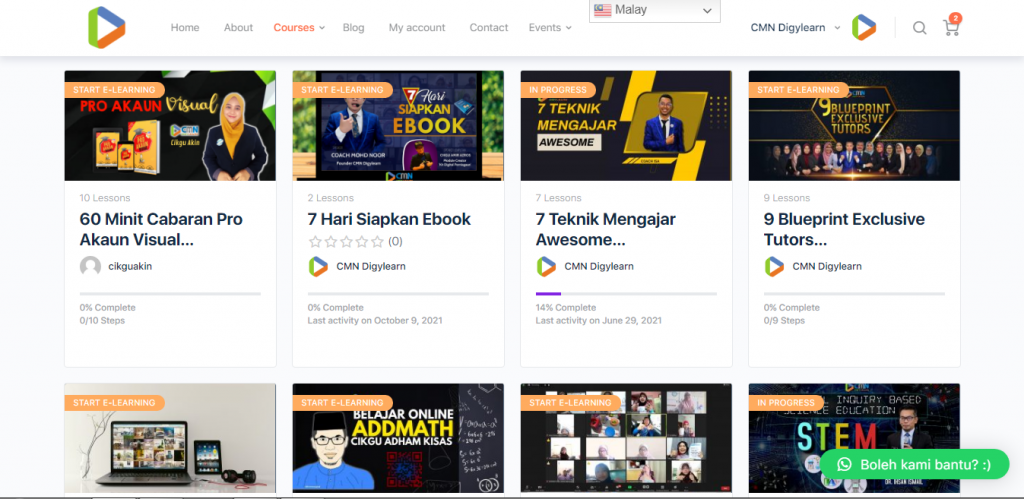 Showcase your course in our marketplace
Create multiple courses, events, products & services at the same time.
You want to sell multiple products or courses at one time? You want to separate your sales according to the product/event you want to set?​
Use the courses function. Imagine, this course can be a minisite, can be an e-commerce, can be a ticket sales site, it has so many functions!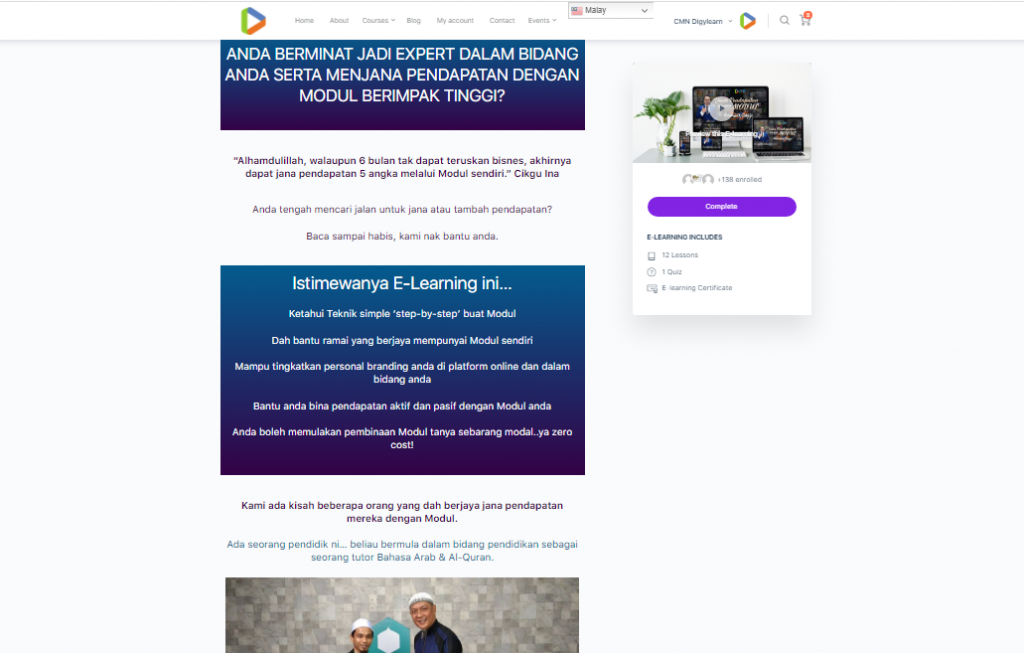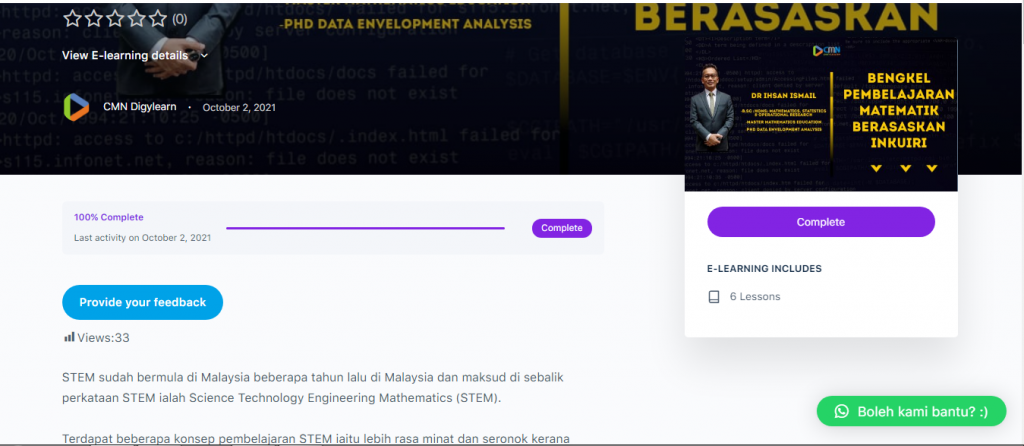 Receive feedbacks & rating to increase the client's trust
Want to know what customers' feelings & views are about your product to improve their experience? We provide a rating & feedback function that can help increase your sales.​
Add variety of products in your own shop
We have prepared various types of settings and modifications that you can do on your booking form.​
Among the products or courses that can be sold through Digylearn:​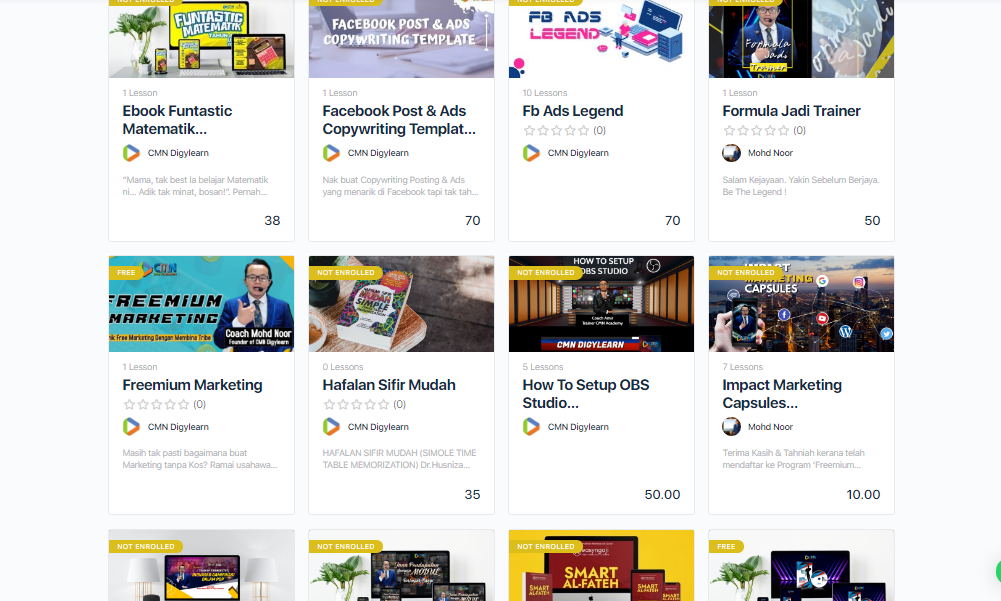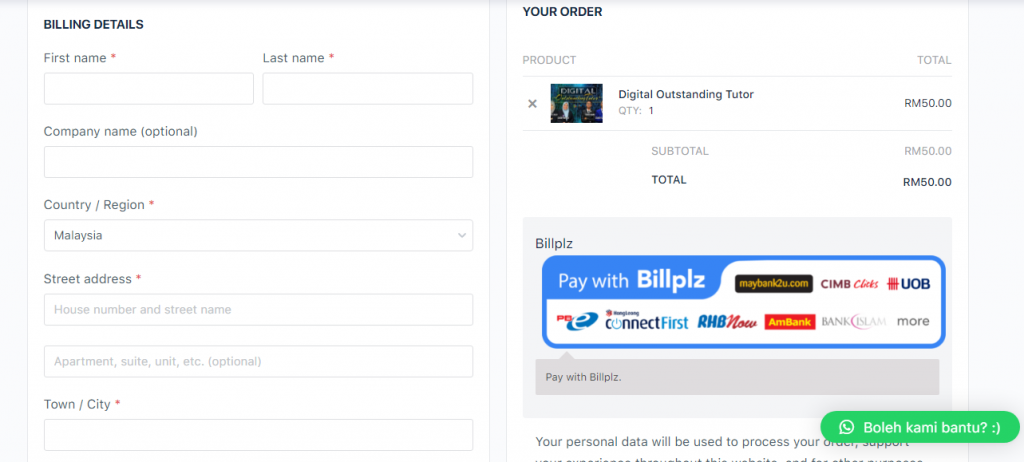 Support multiple of payment gateway
To receive payments from customers, CMN Digylearn provides support for various payment gateways either from Malaysia or internationally. Among the payment gateways we support are online payment, Billplz, PayPal & Stripe.
Manage your course easily
More control over your audience and course.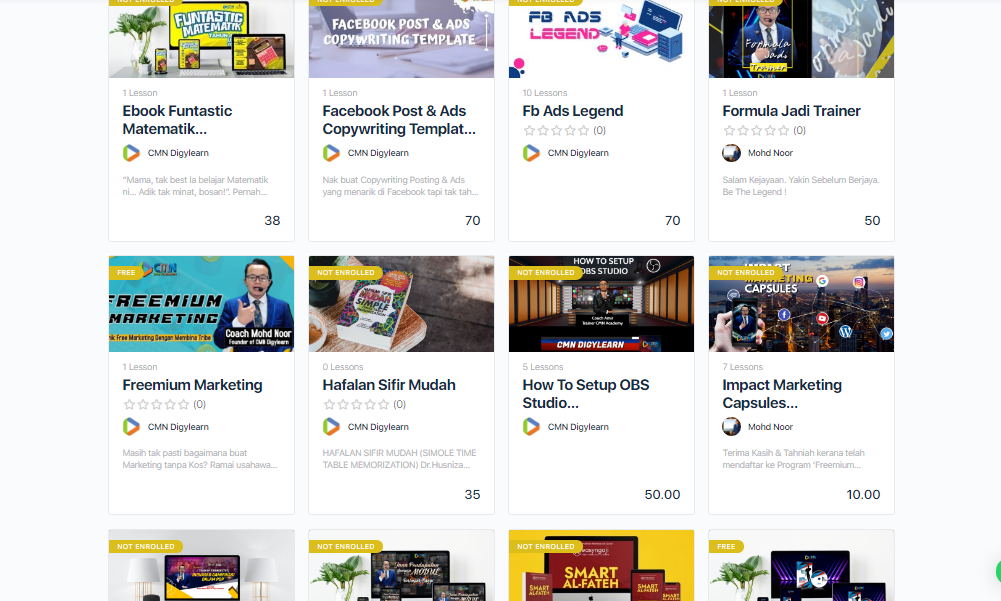 Create your account for free
Course Creator Graduation